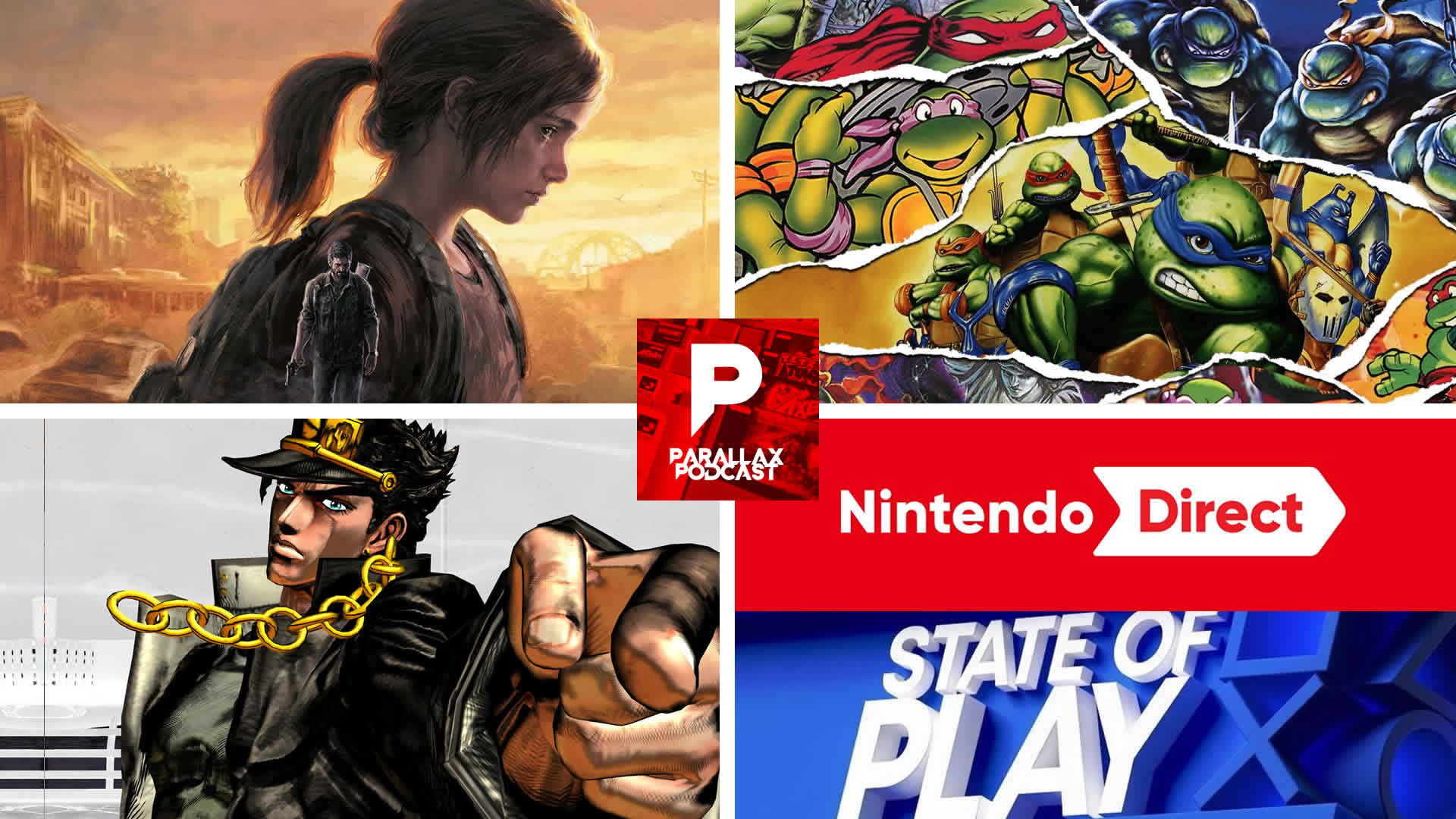 Parallax Podcast Ep.287 – Tortugas, JoJo, The Last of Us y los Directs
¡Nuevo episodio de Parallax Podcast! Esta semana analizamos The Last of Us Part 1, JoJo's Bizarre Adventure All-Star Battle R, Teenage Mutant Ninja Turtles: The Cowabunga Collection y SD Gundam Battle Alliance. Comentamos los recientes Nintendo Direct y State of Play, minuto de Rock Band y mucho más.
Encuéntranos en:

Suscríbete en Spotify:
Parallax Podcast en Spotify
Suscríbete en iTunes:
Parallax Podcast en iTunes
Escúchanos o descarga nuestro podcast a través de iVoox:
Parallax Podcast en ivoox
¡Gracias por escuchar Parallax Podcast!
Música de fondo: Fredji – "Happy Life" (Fredji en Soundcloud) , Vexento – "We Are One" (Vexento en Soundcloud)
Trailers de los juegos comentados en el show – Parallax Podcast ep.287:
The Last of Us Part 1 (PS5)
JoJo's Bizarre Adventure All-Star Battle R (PS5, PS4, Xbox Series, Xbox One, Switch, PC)
Teenage Mutant Ninja Turtles: The Cowabunga Collection (PS5, PS4, Xbox Series, Xbox One, Switch, PC)
SD Gundam Battle Alliance (PS5, PS4, Xbox Series, Xbox One, Switch, PC)