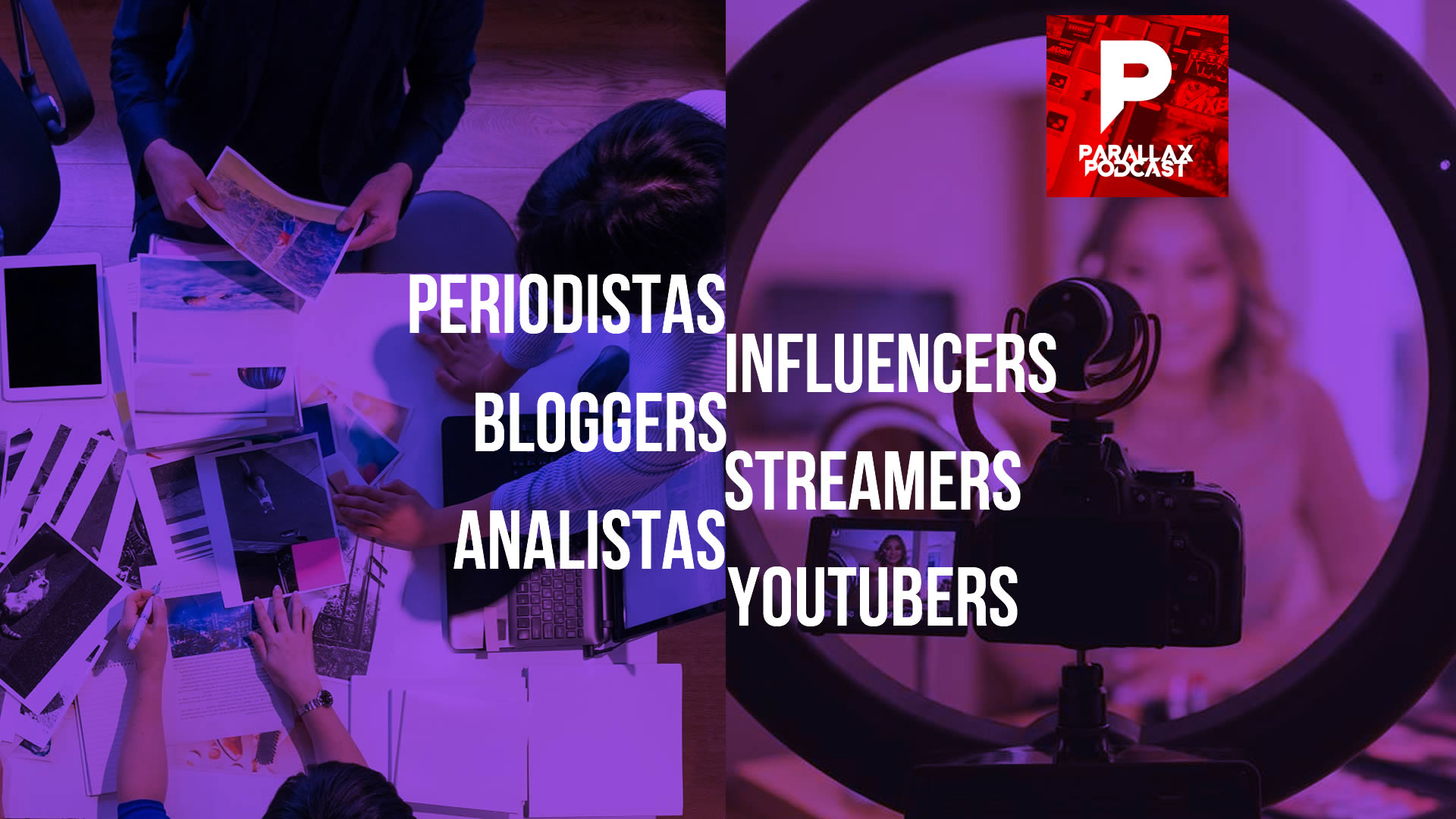 Parallax Podcast Ep.238 – Prensa Vs Streamers Vs Influencers
¡Nuevo episodio de Parallax Podcast! Inspirados en el caso de Ibai y Messi, opinamos sobre el eterno debate de la importancia de la prensa de videojuegos, el mundo del streaming y los influencers gamer. Además revisamos los updates next-gen de Shadow of the Tomb Raider y Hellblade Senua's Sacrifice y el inicio de la temporada 5 de Call of Duty Warzone.
Encuéntranos en:

Suscríbete en Spotify:
Parallax Podcast en Spotify
Suscríbete en iTunes:
Parallax Podcast en iTunes
Escúchanos o descarga nuestro podcast a través de iVoox:
Parallax Podcast en ivoox
¡Gracias por escuchar Parallax Podcast!
Música de fondo: Fredji – "Happy Life" (Fredji en Soundcloud) , Vexento – "We Are One" (Vexento en Soundcloud)
Trailers de los juegos comentados en el show – Parallax Podcast ep.238:
Shadow of the Tomb Raider (Update PS5, Xbox Series)
Hellblade: Senua's Sacrifice (Update Xbox Series)
Rock Band 4 – DLC de la semana (PS4, Xbox One)
Podcast: Reproducir en una nueva ventana | Descargar
Suscríbete: RSS