¡Más canciones para Rock Band 4! Escúchalas todas aquí.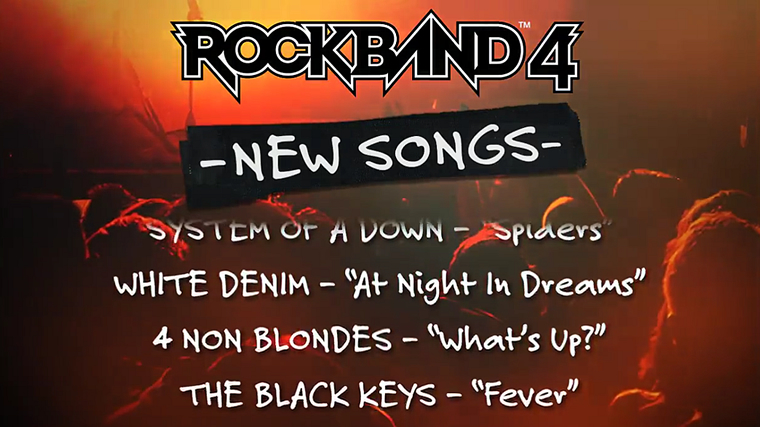 Harmonix lanzó un nuevo video en el fanpage de facebook de Rock Band develando 17 nuevos temas que saldrán en Rock Band 4. Aquí les dejo la lista de canciones:
4 Non Blondes – "What's Up"
The Black Keys – "Fever"
Disturbed – "Prayer"
Duck & Cover – "Knock Em Down"
Eddie Japan – "Albert"
Fallout Boy – "Centuries"
Haelstorm – "I Miss the Misery"
Heart – "Kick It Out"
Heaven's Basement – "I Am Electric"
Lightning Bolt – "Dream Genie"
Rick Derringer – "Roll and Roll, Hoochie Koo"
Rush – "A Passage to Bangkok"
Scorpions – "No One Like You"
Slydigs – "Light The Fuse"
Soul Remnants – "Dead Black (Heart of Ice)"
System of a Down – "Spiders"
White Denim – "A Night In Dreams"
Y sabiendo que a varios les va a dar flojera buscar los videos en YouTube, aquí les tengo (casi) TODOS LOS VIDEOS para que puedan ir hypeándose con justa razón.


Fuente: Facebook oficial de Rock Band